ID Fellows Victoria Weaver & Elizabeth King!
Haida Gwaii project allows patients to reach health-care professionals via text
UBC Centennial Session in Global Health

2016 CFID Awards
Congratulations to Dr. Allison Mah
Recipient of the Dr. Juan A. Embil Award for Infectious Disease Research
Trainee – Dr. Allison Mah, Division of Infectious Diseases, University of British Columbia
Supervisor – Dr. David M. Patrick, Director, School of Population and Public Health, University of British Columbia
Research – "Systematic review of factors associated with antibiotic prescribing for respiratory tract infections" (submitted for publication).
http://researchid.com/cfid_news_announcements.php#Awards_2016
Researchers trying to 'BRING SMILES BACK' to kids with rare cancer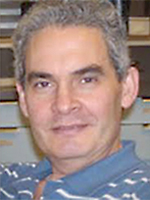 Dr. Bach, manager of the Antibody Engineering Facility within the Immunity and Infectious Research Centre at VCHRI.
http://www.vchri.ca/feature-stories/articles/2016/02/19/researchers-aim-bring-smiles-back-kids-dealing-rare-childrens
What you need to know about Ebola in Canada
The Neglected Global Diseases Initiative (NGDI) at UBC has developed an online resource for scientists, practitioners, and the public in BC: http://ngdi.ubc.ca/?page_id=9844
---
Congratulations Dr. Richard Lester
Dr. Lester has received a 2014 Scholar Award from the Michael Smith Foundation in support of his innovative work into mHealth systems.
See full profile here – http://www.msfhr.org/leading-mhealth-innovation-and-evidence-british-columbia-hivaids-and-tuberculosis-patient-engagement
---
Texting for HIV care in Kenya
A University of British Columbia research team, lead by Dr. Richard Lester in the Division of Infectious Diseases, is using cell phones to improve HIV patient care in Africa, and has secured a $2 million investment to expand their mobile health (mHealth) program across rural Kenya.
Find out more at the UBC Faculty of Medicine website.
---
Congratulations to ID Fellow Tom Havey
Dr. Havey won the Stefan Grzybowski Prize for the Best Research Project by a Fellow, at this year's Resident Research Day at UBC on May 22nd. Tom won for his work entitled "An audit of Inappropriate Empiric use of Piperacillin/Tazobactam: Opportunities for Antimicrobial Stewardship."
---
Congratulations Dr. Ngan Nguyen Lyle
Dr. Lyle has received a UBC Faculty of Medicine Clinical Investigator Program Award. Ngan will be studying the immunopathogenesis of sepsis, with a focus on using a systems biology approach with Dr. Bob Hancock at UBC. She will also be spending time at St. Paul's Hospital in the lab of Dr. John Boyd who is a collaborator on this project.
---
 Oak Tree Program Celebrates 20th Anniversary
The Oak Tree Clinic was established 20 years ago to provide specialized clinical care for women and children living with HIV/AIDS.
Providing access to care, education, advocating for improved prevention, diagnosis and care, and research allcontribute to the ongoing success of this BC Womens Hospital + Health Centre Program.